Offset Printing
The printing section consists of three single colour machines – Sakurai and HMT, both double demi size (23 x 36" inch), and Hamada single demi size (18 x 23" inch). We recently acquired a single demi 4 colour Komori Lithrone -26 printing machine. We have printed books, desktop and wall calendars, diaries, research reports, brochures, magazines, greeting cards, tags/labels, bill books, register books, letter heads, notepads, ID cards, etc.
Cutting Services
Our cutting section consists of 3 machines: Polar cutting machine, three knife trimmer machine and Hycut machine. Using these machines high precision cuts can be achieved.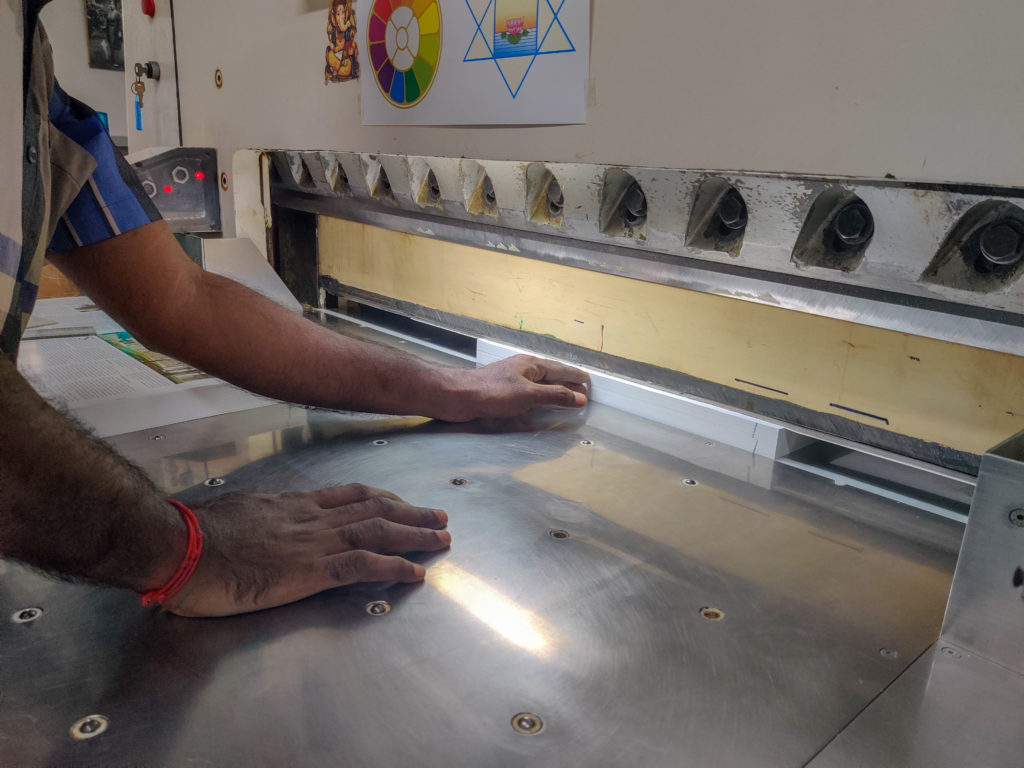 Binding Services
Our binding section consists of stitching, hammering, case making, casing in and joint forming machines. We have Horizon automatic perfect binding (max 2.5" inch), spiral binding, paper drilling machine, scoring and perforation machine and stapling machine. We can thus handle all aspects and types of book making, in house.
Lamination Services
Our thermal lamination services provide both matt and gloss finish specially used for book covers and cards.